Custom Quote Request Form
Corrugated Packaging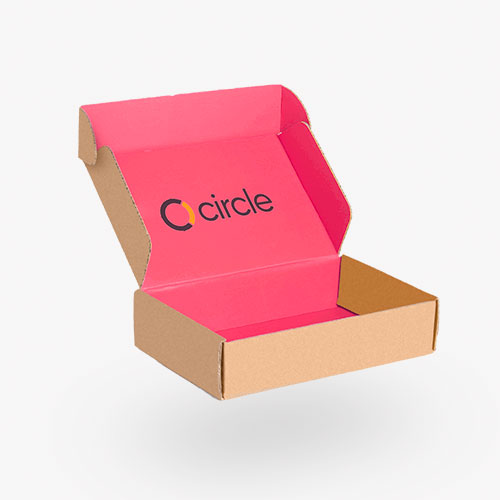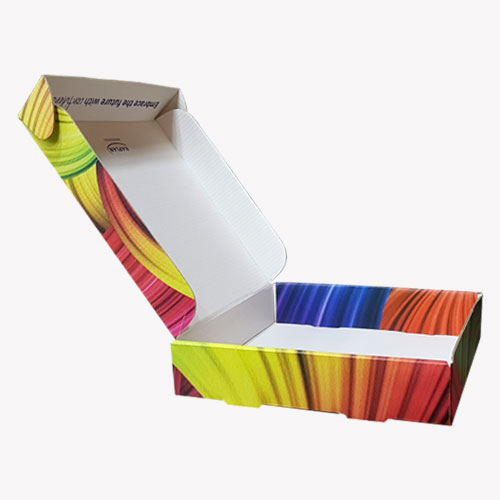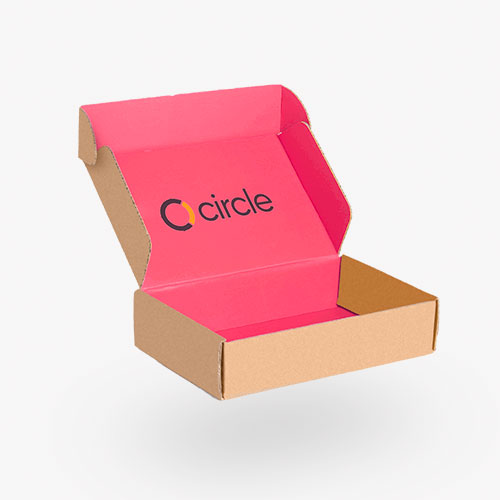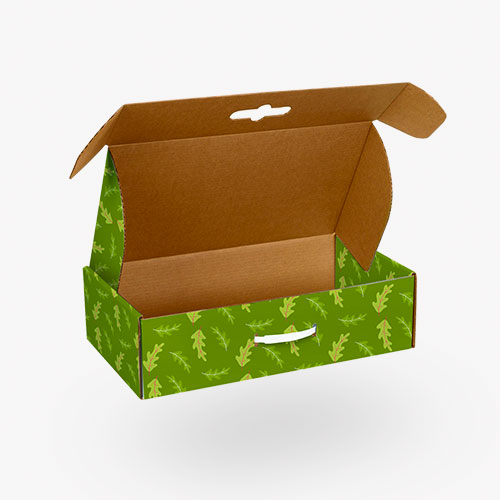 Specification
Learn More
FAQ's
Reviews
Key Features

Available in all custom shapes, sizes & card thickness
Full Color CMYK / PMS (Pantone Matching System) Printing Process
Free Custom Graphic Designing (Only included with Printing Orders)
Free Shipping and Handling
100% Quality and Customer Satisfaction is Guaranteed!
 
Stocks Available
100lb C1S / C2S, 120lb C1S / C2S, 200lb C1S / C2S, Kraft Card Stock (100lb & 120lb), Corrugated Stock
Color Choice
Full Color CMYK / PMS (Pantone Matching System) Printing Process
Finishing Types
Gloss Lamination, Matte Lamination, Gloss AQ, Gloss UV, Spot UV, Embossing, Foiling
Included Options
Die Cutting, Gluing, Scored, Perforation
Artwork Requirements

Layered Artwork File with Accurate Die-Line
Color Mode: CMYK
Die-Line and Design in Separate Layers
All Text Content Outlined
PMS Swatch Noted If Applicable
 
Proofreading
Digital Proof (Press-Ready File) Approved by Customer
Shipping
Ship Flat
Custom Corrugated Boxes and Packaging
Do you ship your products via the postal service or other shipping providers?  Are your products relatively large in size or are heavy? In order to ship or package such products, ordinary cardstock boxes may not be the right fit.
Custom corrugated boxes (also known as e-flute boxes) can help you package and deliver your products safely and cheaply. Using a custom designed box to ship and package your products will enhance the unboxing experience for your customers and will also help you keep the products safe. A good unboxing experience is tied to higher product satisfaction and will motivate your customers to organically promote your products to their friends and family.
Effective Designs for Corrugated Boxes
How can you make your custom corrugated packaging more attractive?  Our expert print designers and structural engineers have perfected the art of developing custom corrugated packaging solutions for various types and sizes of products. You can customize these boxes by using features such as: 
UV Coating
Colorful logos and artwork
Text on the inside of the cover to welcome new customers or provide product information
Whether you display your products on a store shelf or ship them to your customers, corrugated packaging can help you attract new customers and help your products standout from the competition.  While the competition's products are displayed or shipping in generic brown packaging, your products will immediately stand-out in boxes that feature your company colors and display your brand.
How Can Printingblue Help You?
Our expert designers and account managers will help you in picking the right size for your boxes, the right shape and design to fit your products, and other features that will enhance your customers' experience. We also offer
Free Design Templates
Free Graphic Design Services
Free Shipping
Fast Production Time
Eco-friendly Materials
We are looking forward to partnering with you and working on your custom corrugated boxes. In order to help you select the right materials and features, we can also send you a free sample kit to get you started.
Q:
Is there a minimum order quantity for corrugated boxes?
A:
No, there is no minimum order for corrugated boxes.  You can order as few custom boxes as you like.  Ordering a few boxes is perfect if you would like a sample to check out before committing to a larger order.  However, due to initial costs involved in setting up a print job, ordering bigger quantities will typically result in a lower per unit cost.  Your account representative can help you find the most efficient solution in order to keep your total project costs low.
Q:
Are corrugated boxes always brown?
A:
No, the inside of the corrugated boxes can be brown or white.  Pritntingblue.com can produce all types of colored boxes and finishes.  For example, we can print many colors on the traditional brown corrugate board.
Q:
What is 4/0 vs. 4/4 when designing a corrugated box?
A:
4/0 refers to printing full color on one side of the printed sheet.  This side represents all of the outside panels of the box once finished.  On the other hand, 4/4 refers to printing full color on both sides of the printed sheet.  In this case you can customize all of the outside and inside panels of the boxes.
Q:
Can you send me samples of your custom corrugated packaging?
A:
We can send samples of our recent print orders.  Please submit a sample request and our sales representative will be in touch so that appropriate box samples can be sent.
Q:
What options can I add to my custom corrugated boxes?
A:
These are the most commonly used options when designing corrugated boxes:
Spot UV Varnish: Spot UV varnish is an ultra-high gloss finish that can be applied over a matte or soft-touch laminate in order to highlight specific areas of a page.  It can also look particularly effective when used to print a glossy logo over a flat color.
Foil stamping: Foil stamping is a process where a shiny foil sheet is physically stamped with heat and pressure onto the card for an enhanced decorative look.  You can consult with our sales representative for more details and specific color availability.
Q:
Is white considered a printing color?
A:
The simple answer is that it depends.  White color is typically not considered a separate color for most orders.  As white is the default color of paper, it is simply recognized as the absence of any ink.  However, when using colored paper for particular projects, white ink may be used if any text or graphic requires it.
Q:
What styles or types of corrugated boxes can Printingblue produce?
A:
We can produce many different standard styles of corrugated boxes.  In addition, we can also produce customized boxes to fit your specific requirements.  Please send us the details and we will be happy to produce a free mockup for your review.  Here is a list of some of the many different corrugated packaging that we can produce:
Other Retail Packaging