Custom Quote Request Form
Booklets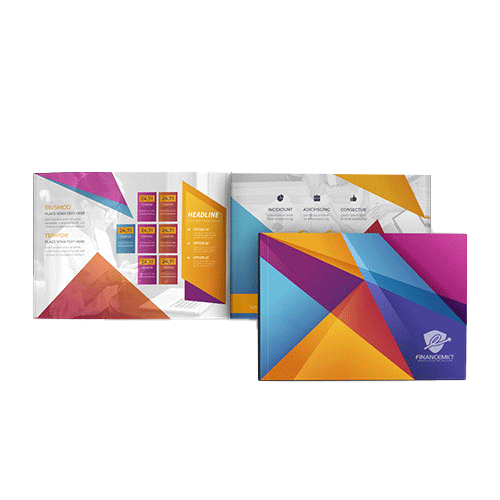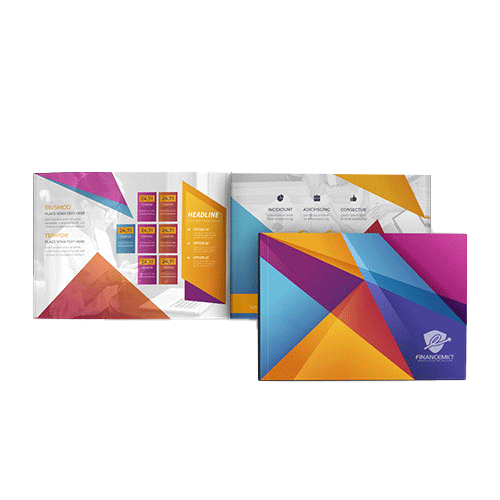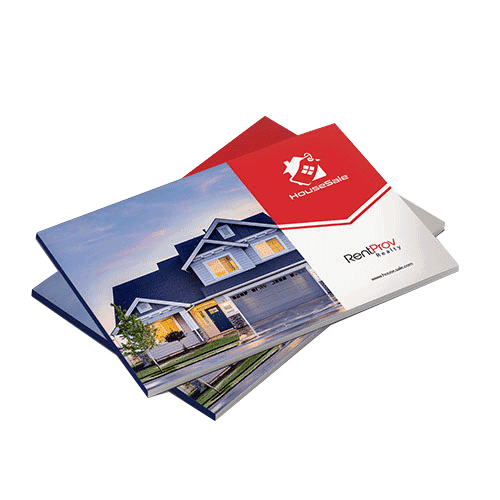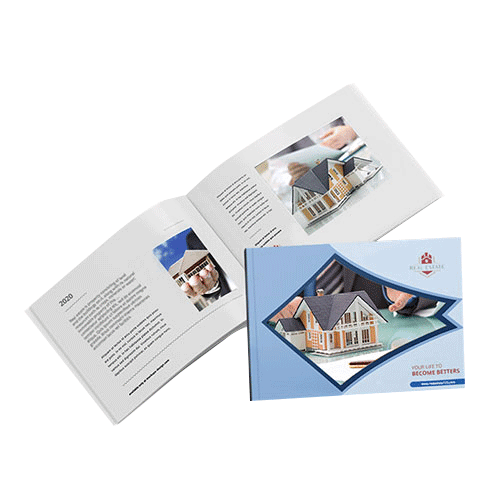 FAQ's
Specification
Learn More
Reviews
Q:
What file format should I use for best results?
A:
Any non-photographic content (including graphics and text) should be uploaded as vector-based files in order to ensure that lines are crisp and clear. Some content such as logos typically needs to be separated from the background, resized, or otherwise manipulated. Vector images offer the most flexibility for these purposes. Supported formats currently include Ai, CDR, PSD and pdf. If you have any questions with regards to file preparation, please feel free to contact your account representative.
Q:
At what resolution should I save my photos and graphics?
A:
Resolution should be set to at least 300 dpi (dot per inch). Please note that pictures and graphics pulled from the internet are often low resolution, typically 72 dpi or 96 dpi. Avoid these graphics, as they will appear pixelated and blocky when printed.
In addition, all photos and images should be saved in CMYK mode (as opposed to RGB mode) when possible. Images saved in RGB mode will likely not print properly. If you are unable to save your image in CMYK mode, please let us know.
Q:
Why is binding using staples is called 'saddle-stitching'?
A:
Saddle stitching is a binding process where the pages of a custom booklet are folded and then stapled. The apparatus used in this process has close resemblance to a Saddle. For this reason, the process is called saddle stitching.
Q:
What can I do if the quality of the products is not to my satisfaction?
A:
While we do an extensive quality check before shipping an order, given the nature of the printing business, it is possibility that a few defective pieces may make their way to you. If you find any defective pieces, please let us know and we will be happy to discuss all possible options to resolve the issues to your satisfaction.
Q:
What is the difference between saddle-stitch vs perfect bound catalogues and booklets?
A:
Saddle-stitch binding utilizes a pair of staples to bind the booklets whereas perfect bound booklets are bound using glue.
Q:
Is my artwork checked for errors and technical issues such as image resolution?
A:
Yes, we perform a free artwork check before an order is sent for printing. If we find any issues, we will either fix them or contact you if further action is needed. Please do note that this is only a technical check. Any spelling, grammatical, or positioning issues are not checked during this process.
Q:
Why are the pages counted only in multiples of 4?
A:
This arrangement is only for booklets bound with saddle stitching. Larger sheets are printed and then are folded in half and then stapled in the middle. Since each larger sheet makes 4 pages (left, right, front, and back), the total page count of the booklets has to be in multiples of 4.
Q:
Why can I not add my artwork straight to my perfect bound booklet?
A:
The artwork for perfect bound books is complicated and requires manual setup. You can email us the artwork and our art team will prepare a proof for your review.
Q:
What does the term 'bleed' refer to?
A:
When a design needs to be printed to the edge of a page, the artwork needs to be extended by a minimum margin of 1/8 inch along all sides beyond the required size. The excess area is then trimmed down to the final required size. The end result is an image that extends to the edge of the printed page. This extended printing margin is referred to as the 'bleed'.
Material
White: Gloss Text, Matte Text, Uncoated, Cover Stock
Paper Stock Thickness: 80lb, 100lb
Cover Stock Thickness: 10pt, 12pt
Style
Horizontal
Vertical
Saddle Stitching
Spiral Binding
Size
8.5 x 5.5 inches
6 x 9 inches
8.5 x 11 inches
Custom
Finishing Types
Lamination: Gloss, Matte, Sandy Matte, Soft Touch, Pattern
Coating: Gloss AQ, Satin, Varnish, Spot UV, Flood UV
Features
Foil Stamping
Embossing
Debossing
Custom Die-cut Shapes
Metallic Inks
Other Options
Custom Perforation
Hole Drilling
SKU#
OP-001
Custom Printed Booklets
If you want to let your customers know comprehensively about the products and services you are offering then booklet printing can do this job for you. These low cost yet highly effective tools can let you not just include the images and details about your products/services but also let you explain your company's portfolio and history. The progressive companies distribute booklets among their current and prospective customers occasionally to keep them updated about the products and/or services they are providing and about the special promotional offers.
At Printingblue, Online Cheap booklets printing services are provided according to our client's demand. The number of pages in a booklet depends absolutely on your choice. We make use of top quality thick cover card stock with elegant finish for title. For the inner pages, you can choose from glossy text stock, paper stock or even the card stock as per your business requirements. We offer full color printing on title and inner pages to impress your prospective clients to maximum. So if you are willing to get booklets for your business needs then Printingblue should be your final destination.
Other Printing Products